Testimonials
Purchasing my first home, I had an endless amount of questions!! Ben Witmer at Price Financial was PHENOMENAL!! He was patient and kind, helped explain everything to me(MULTIPLE TIMES) so that I could understand. Extremely knowledgeable!! He knows his job inside and out which was very reassuring since I didn't know much. I would use them again in a heartbeat. Mary in the office was also excellent!! Professional, knowledgeable, patient, efficient. Excellent job all around! HIGHLY recommend!
Erica, S.
Allentown, PA
Price Financial was wonderful to work with. Not only did the mortgage rate we got from Price Financial better (and fairer) than a quote we had gotten from another company, but they got us to closing with no delays in 3 weeks or less from when we contacted them. There was no underpromising and underdelivering here. Ben was awesome - professional, responsive, kind, and never made us feel silly with our questions. I would wholeheartedly recommend reaching out to Price Financial to at least get a quote! If we needed another mortgage, Ben and Price Financial would be my first call.
Rachel, B.
Philadelphia, PA
The Loan Officer, Stephen Benjamin Witmer helped my family buy our lovely house!! The whole team is very professional and patient! They are expert in the field! I got my lowest interests with their help! I would more than happy to recommend my friends to them!
Victor, Z.
Broomall, PA
Ben was very helpful during the lengthy process of finding my first home in a sellers market. Very responsive and easy to work with. Definitely recommend!
Amanda, L
Norristown, PA
We had a great experience getting a mortgage for our first home through Ben and his team at Price Financial. He was always very professional and extremely responsive in answering any questions we had, working through different scenarios with us, and making sure the process was moving forward on time. We would definitely recommend!
Katie, P
Havertown, PA
Price Financial gave me a great rate, very professional and personal staff members all in one. I was able to reach them off office hours multiple times with my questions and concerns. I'll recommend Price Financial (Ben & Mary) in a heart beat. Thank you once more.
Mitchell, T
Lansdowne, PA
Highly recommend. Ben and Mary did a phenomenal job getting me to closing in a quick and efficient manner. Any hurdle we came across was quickly overcome. Ben did a great job helping understand the ins and out of the process and mortgage options. Mary helped guide me through some of the final steps of mortgage approval in the most expeditious fashion. Only mortgage team I would consider in the future. A genuine and caring team. Couldn't have asked for better. Not to mention the wonderful interest rate. Thanks again guys.
Andrew, C
Philadelphia, PA
Good morning, I would like to personally thank you for all the work you did to help me purchase my first home. I know it was not easy especially due to the current state of our world. I am extremely grateful for all the time and work you all put in to make this happen for me. From me and my son, THANK YOU.
Christhna, M
Sharon Hill, PA
Megan was PHENOMENAL! This was my first home purchase and she went above and beyond to get everything right. I closed today and am ecstatic! Highly recommend !!
Carrie, A
Peckville, PA
As a first time home buyer I was very nervous and intimidated to go through the process. After speaking with my realtor Taniesha Moralis she assured me that I would be in good hands. I was then referred to Ben at Price Financial and from the first day with speaking with him he has been nothing but amazing. I was then introduced to someone else on his team by the name of Mary. She always was amazing and very helpful. I really had the best team ever. Ben and Mary kept me updated throughout the whole process. They even had me clear to close a week before settlement. Thank you guys so much! Oh Ben even had a gift for me at settlement. :-)
Taqwa, M
Glenolden, PA
Ben, Mary, and their team did an amazing job keeping us up on the whole process of applying for our mortgage and scheduling our settlement. There was an issue that came up right before closing and Ben was in touch with us every day, going above and beyond to ensure we got to closing and successfully settled on our dream home. We highly recommend Price Financial!
Harris, D
Philadelphia, PA
We had a great experience with price Financial Services staff. They have extremely knowledgeable and very sincerely out of helped, very professional team. Yesterday, we buy new home., about of price Financial Services team.
Ravinder, B
Drexel Hill, PA
I had a great experience with Price Financial. Very professional, courteous and they kept on top of my mortgage and the bank requirements. Closing went smoothly and I recommend them highly. Ben and Mary were top notch.
Steven, S
Melville, NY
Ben and his team worked very hard to help me through my process.Ben answered all my questions and concerns no matter what time it was or how busy he was he always made time to answer me back and make sure all my questions were answered.Great team !
Felicita, G
Philadelphia, PA
Ben Witner made the mortgage process very quick and easy to process. He also secured a great rate for me. Highly recommend Price Financial.
Ellen, D
Dresher, PA
Extremely professional and knowledgeable team!
Dave, D
Parsippany, NJ
On more that one occasion we have sent Megan Ridgway referrals for our clients needing home mortgages. She gives great personal and timely service in the process from beginning to end. Also, she is great in helping with credit repair. We recommend her highly.
Vincent, C
West Chester, PA
Price Financial did a fabulous job with securing a mortgage on our new house. Thanks!!!
Tina, F
Wayne, PA
We refinanced our home with Amy Van Gelder-Witmer at Price Financial and had a wonderful experience. Amy could not have made it easier for us — from the initial conversation, through finding us a fabulous rate, to settlement. She is not only knowledgeable but also a lovely person. HIGHLY RECOMMENDED!
Gwen, J
Narberth, PA
Megan Ridgway Musto of Price Financial is one of the smartest, hardest working mortgage professionals you will ever meet. Give her and her team a call, before you get your next mortgage !!
Dave, A
West Chester, PA
I purchased a home in November 2018. We worked with Megan Ridgway specifically, who provided excellent customer service and care. This being the first time I have purchased a home, I had many questions which Megan was always willing to answer. She made sure I understood every explanation she provided, and assured me that she would be there until the final signature (she actually even provided support after the final signature). She was available through any form of communication (phone call, text, email). Though Price did offer the lowest interest rate, Megan wanted us to get the lowest rate possible regardless of whether or not it was with Price. The experience was great overall. Megan is wonderful!!
Ashley and Christopher, P
Harrrisburg, PA
We loved working with Megan, She helped us with two of our properties. We highly recommend Megan and Price Financial Services!
Grace, V
Collegeville, PA
Highly recommended Ben. He made our home buying experience a lot less stressful.
Samantha, G and Michael, S
Downingtown, PA
Huge thank you to Megan for helping us get our loan. It was difficult but she got it through. She was so responsive every time we called on her. Even on her vacation! (Sorry Megan!) Price Financial got it through when others could not. I would highly recommend them! Thank you!!
Donna, G
Pottstown, PA
Easy, quick and professional. I've already made referrals to friends.
Steve, N
Langhorne, PA
This has been my second time utilizing the skills of the Price Financial Services; Ben Witmer and the whole crew at Price Financial have made the mortgage process as easy and less complicated as possible. I would recommend them to anyone I know for mortgage needs, thanks guys.
Hank, S
Philadelphia, PA
Ben and his fellow staff were nothing but great! After shopping around, Ben not only had the best rate, but was also the easiest to work with. I always got a quick response on any question and never felt like I was a bother. I couldn't ask for more from my mortgage professional. Give Ben a shot and he will undoubtedly prove to be as deserving of this review for you as he was for me!
Michael, O
Northampton, PA
Amy VanGelder was perfect. From the day I reached out to her to the day we closed, she was in constant contact with me every step of the process. She made the refinancing process a simple task for me. All I had to do was provide the paperwork necessary and she handled the rest. I would highly recommend her to anyone in a heartbeat. Thank you for making this such an easy transition. My family appreciates your efforts.
Tom, L
Burlington, NJ
I am a Real Estate Agent & I always recommend Price Financial Services to all my clients. Amy is very professional & always eager to help.
Linda, W
Long Island, NY
Amy is the best!! We were working with a different broker when our attorney (who is also fantastic) recommended we call her before finishing the process. She got us an amazing deal and made the process so easy! She definitely knows her business and we will always recommend her!!!
Danny and Jessica, C
Lake Grove, NY
Working with Price Financial is unlike any other mortgage company, broker. They are sincerely out to help you succeed in your home buying process. First it starts with their high quality staff. Their ability to attend to you and your questions, I found to be delightful. I've never had a better experience working with Amy at Price. She has my business as long as she is a broker. And she will get many referrals because she's that good. She picks up her phone all the time, even when she's with customers. One of the best experiences I've ever had buying a home with these guys.
Virju, P
Schwenksville, PA
The staff at Price financial (especially Amy) were great throughout the whole re-fi process. They were quick to answer all of our questions and made the process very simple. I could not recommend them highly enough.
Jim, A
Phoenixville
Ben and Mary, Thank you both for the speedy closing. It was completed very professionally. I appreciated all the help,
Thomas, P
Glenshaw, PA
Thank you so much for making our refinance process so smooth! Your hard work, excellent communication, and attention to detail made this a very easy process for us!
Holly, W
Willow Street, PA
Ben Witmer has been a pleasure. He was assigned to me as mortgage lender and he has been there for us since the beginning. We are currently going through something with water department and he's still there for us as. Definitely will go through them again when ready for another purchase.
Tanisha, R
Philadelphia, PA
What I thought was going to be a torturous process what smooth as silk from start to finish! Thanks for helping us refinance!
Lisa, B.
Radnor, PA
In a world were people DO NOT know their jobs and give you false promises, I found Benjamin Witmer. I am a smart consumer and do the homework because there is no trust left in businesses. If you are a savvy business person, don't know anything, ask MANY questions or a procrastinator, Mr. Witmer follows through on everything with no mistakes and all with a positive attitude. Needless to say, he is wonderful and NO,he is not related to me.
Sheryl, D
Plymouth Meeting, PA
Dear Mr. Witmer, I just wanted to take a moment to write this email on Megan's behalf. So often we complain about the bad and forget to praise the good. My recent experience with Megan's services deserves the highest praise and she is an outstanding reflection on your company! As two self-employed individuals, my husband and I had a hard time securing a mortgage, despite the fact that we considered ourselves "fiscally wise people." Megan thought outside the box, explored every avenue possible and eventually found a lender to finance us. She explained the process, kept me informed of every minute detail and was able to finalize a mortgage that we all thought was going to be impossible to secure.We closed today without a hitch! I probably drove Megan (and your entire staff) nuts at times but she never for a moment made me feel like I was a bother. Rather, she further extended herself to put me at ease. Her service and diligence was impeccable. I started this process very jaded regarding mortgage brokers and I was initially uncomfortable (and unhappy) about using a broker. Megan changed my mind a full 180 degrees! With the thoughts of future real estate investments on our mind, my husband and I will definitely be contacting your office and hopefully Megan will be able to work her magic, once again. Thank you for a wonderful, professional experience. We will enthusiastically recommend Price's services to our friends and family!
Jaimee and Giuseppe, G
Farmingville, NY
These guys rock!!! After going thru a 6 MONTH ordeal with the V.A. and USAA (who did more harm to my credit) Ben and Mary made it a painless experience that took only 3 WEEKS! the VA made me feel like a second class citizen ,and USAA's mortgage department was beyond incompetent asking for paper work i sent them in the beginning and they lost . I had to get letters from my neighbors,i was just being made to jump thru hoops, like i was some little monkey for their entertainment, Price on the other hand discussed my needs and expedited the loan i needed and explained every step right up to closing ,and answered ALL my calls and questions . Again they ROCK !!
Bryan B.
Plymouth Meeting, PA
Dear Ben, Mary, Amy and Megan. Autumn is a time of truly magnificent beauty, a time to appreciate and reflect on the kindness of others and our thankfulness for them. 'Merci beaucoup' to you all for your graciousness and knowledgeable assistance. Please enjoy the small gifts I have sent to you as a token of my endearing gratitude.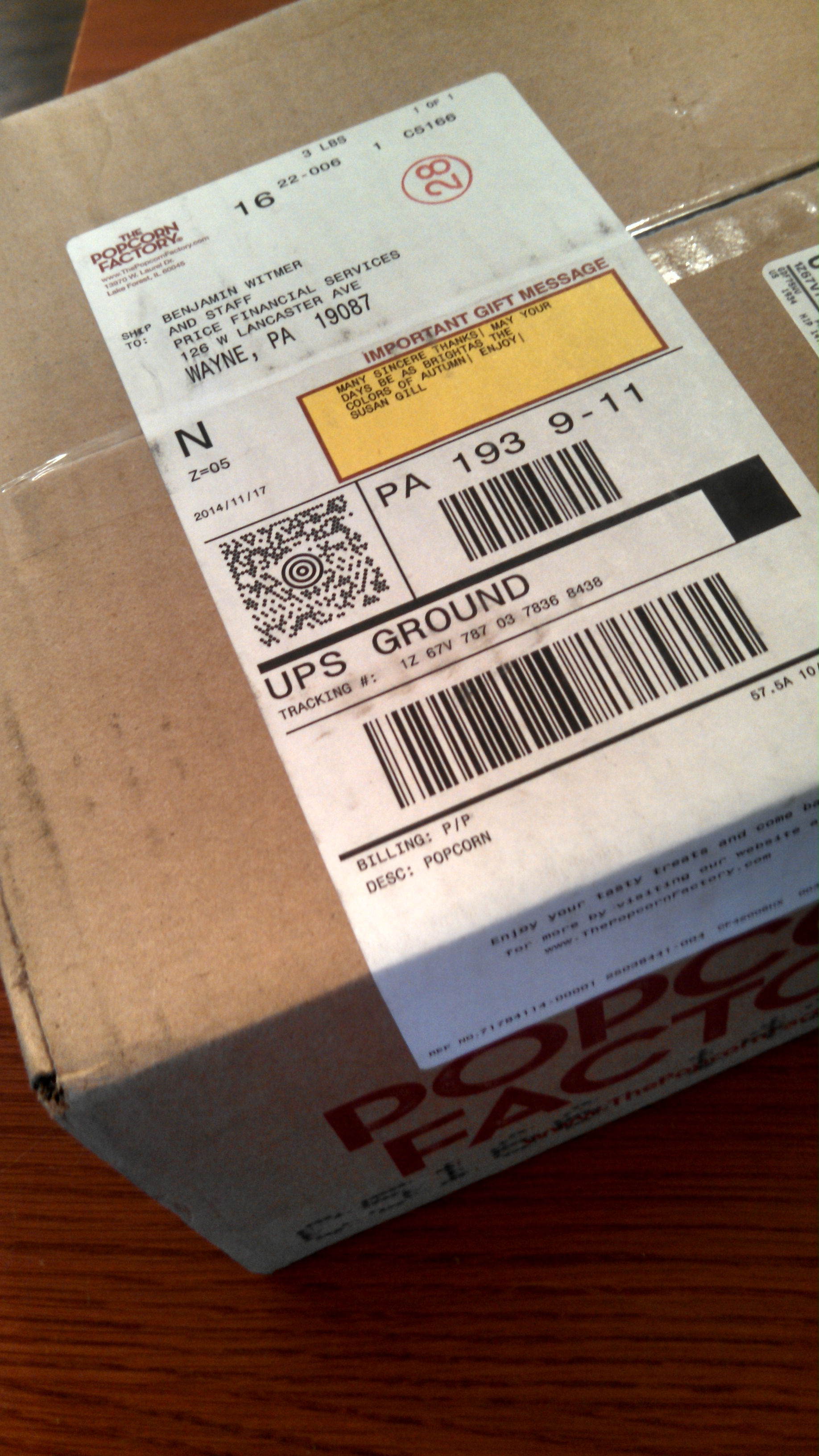 Susan, G.
Havertown, PA
Thanks to you and Brendan for all your help!!! My kids are very happy so are we thanks so much!! God bless!!
Veronica B.
Philadelphia, PA
Cheryl, we want to take this opportunity to express our appreciation for and satisfaction with your outstanding efforts on our behalf as well as for and with the input from Adreda and your other colleagues at Price Financial. Clearly, you are a bright star in the cosmos of financial services and your destiny is limitless. Thanks so very much !! Hope you had a wonderful vacation.
Mary & Matt H.
Kennett Square, PA
Thank you for helping to make our first home purchase such a great experience!!!
Renae P
Conshohocken, PA
The staff at Price Financial is top notch. This was the second time that I have purchased a home and used Price Financial. Their professionalism and ability to get things done in a timely matter far surpasses the experiences I have had from being in the mortgage industry for the past 15 years. I have and will continue to refer those I come in contact with to Price Financial. Their honesty and integrity is immeasurable. Thanks for everything you've done for us.
Danielle A.
Pottstown, PA
I used Price Financial for our home mortgage and the process was easy as possible. I worked with Amy Van Gelder and she was always available for any questions we had and came to the settlement. They turned our mortgage around very quickly and were ready for settlement weeks in advance. They also they had the lowest rate around. Applying for a mortgage in today's environment can be troublesome and unpredictable, Amy & PFS made this a smooth process and I would recommend them to anyone looking for a mortgage.
Mike C.
West Chester, PA
We purchased our first home a few months back and had heard horror stories about mortgage companies. I was very concerned about this step of the process. However, Amy at Price Financial made this process a flawless one for us. She answered all our questions, returned calls as promised and kept us in the loop every step of the way. We closed on the date set forth by our realtor with no delay. Amy helped me follow up with any contact needed to make the transition smooth & flawless. She also had her processing coordinator Steve call the lawyers as needed to make sure everything moved along smoothly. I highly recommend Amy and Price Financial to anyone that is looking to close on a mortgage on time and with peace of mind. A major perk on top of the great service...we were able to close with a low interest rate. Highly recommend Amy and price financial...Amazing Service.
C D.
Clifton, NJ
Can I give 6 Stars? This is my second refi with Ben, and he just gets better with age.! Got me a rate which was better than he promised in the first place. Answered all my questions(some dumb) with clarity, patience, understanding, and humor to get us thru this sometimes frustrating process. I'd marry him but my wife would kill me--
Howard F
Lafayette Hill, PA
I highly recommend Price Financial Services as a mortgage broker. We have used their services 4 times for purchases and refinances on our homes. Their staff is always extremely professional, courteous, and responsive to our questions, from the initial calls through the closing process. And best of all, their rates have always been extremely competitive with compared with our bank.
Greg A
Clarks Summit, PA